We recently bought a new house! We settle at the end of November so I am currently a little bit obsessed with home decor, organisation and anything to do with home offices as we have 4 bedrooms and I can have my own study (until we have kids, but that's hopefully a few years away!)
I currently have several stacks of magazines, I need to work through them so I don't have quite so many when it comes to moving! I love this idea and will definitely be implementing it!
For my new study, I thought it would be a good idea to keep current magazines in something like this, so I know what needs sorting before it gets out of hand!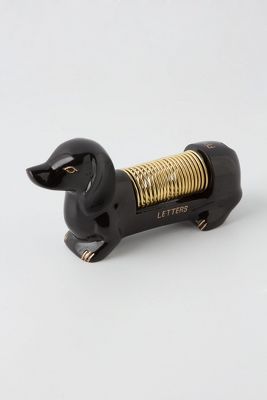 How cute for organising mail. I am hopeless at chucking unopened mail on my desk and finding it 2 weeks later. This would be helpful!
Cute DIY glitter jars for possibly storing my makeup brushes (although my cat Noah likes to chew my brushes so I have to hide them)
Really great idea for a filing system!
Megan xo